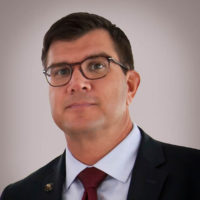 Jim Markel
Director of Acquisitions
Jim Markel, Director of Acquisitions for Affordable Equity Partners, Inc. (AEP), cultivates and manages key developer relationships and opportunities in regions AEP is actively investing. Often a liaison between developers and AEP, Jim manages a team that assists development partners through the lifecycle of their development projects. He and his team work diligently to help partners identify potential opportunities, assemble viable tax credit applications and ultimately, acquire the credits awarded for the development.
Jim has been with AEP since 2006. His previous work experience was in the field of planning and community development. Jim worked both as a consultant to Cities and Counties on zoning and growth issues, as well as in local government planning and community development.
Jim is a graduate of the University of Southern Mississippi. He is active in his community, serving on the City of Newnan Development Authority Board and the United Way.