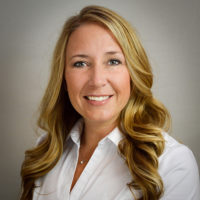 Dana Cain, Controller for all JES operations, has been with Affordable Equity Partners, Inc. for over sixteen years. In her position, she supervises AEP's accounting department and is involved with the analysis of final fund closings and investor financial reporting. Dana and her team works directly with governmental agencies both in Missouri, Georgia and Oklahoma on annual investor reporting.
Previously, Dana worked as a Staff Accountant for a local CPA firm in Columbia, Missouri. She has a Bachelor of Science in business administration with emphasis in accounting from Columbia College.
An active philanthropist, Dana previously served as treasurer of Women's Intersport Network for Columbia.  She also served as a board  member for the Boys & Girls Clubs of Columbia from 2013 to 2016, where she received the Board Member of the Year award in 2015. She has also served on the United Way and Rootin' Tootin' Chili Cookoff committees at JES for the last five years. For the past three years, Dana has also served as a member of a Family Readiness Group for the United States Army.