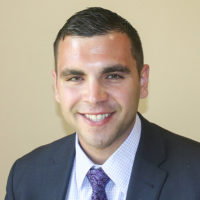 Tony Timmerman
Director of Underwriting
Tony Timmerman, Director of Underwriting, joined the development team for Affordable Equity Partners in 2013. Within the department, Tony has held the positions of Underwriter and Strategic Development Manager before beginning his current role.
Tony holds a bachelor's degree in industrial engineering from the University of Missouri and then progressed to receive his master's degree in business administration with an emphasis in finance from the university as well. Tony first began his career in 2011 at Garmin International where he worked in the Operations Department within the Special Projects and Industrial Engineering Teams. In this role, he evaluated data to help develop equipment utilization reports and worked to engineer ways to optimize activity and efficiency.
Besides dedicating himself to his career at Affordable Equity Partners, Tony is also active in the community as he volunteers for the Boys and Girls Club of Columbia, the United Way and St. Jude Children's Research Hospital.