Resident Spotlight: Heritage Pointe
Recently, Fairway Management opened a new family community located in the cozy town of Douglas, Georgia. Heritage Pointe is financed through the Low Income Housing Tax Credit (LIHTC) program, which provides affordable, quality housing through public-private partnerships.
Daisey Lee Thrower-Moore, a current resident at Heritage Pointe, lives in a townhome next to her daughter. "It feels like a home instead of an apartment," Daisey said.
Heritage Pointe's amenities go further than its neighborhood-style design. The community also offers a furnished community room, business center and fitness center for resident to enjoy. Additionally, outdoor gathering areas are also available with the picnic pavilion and playground.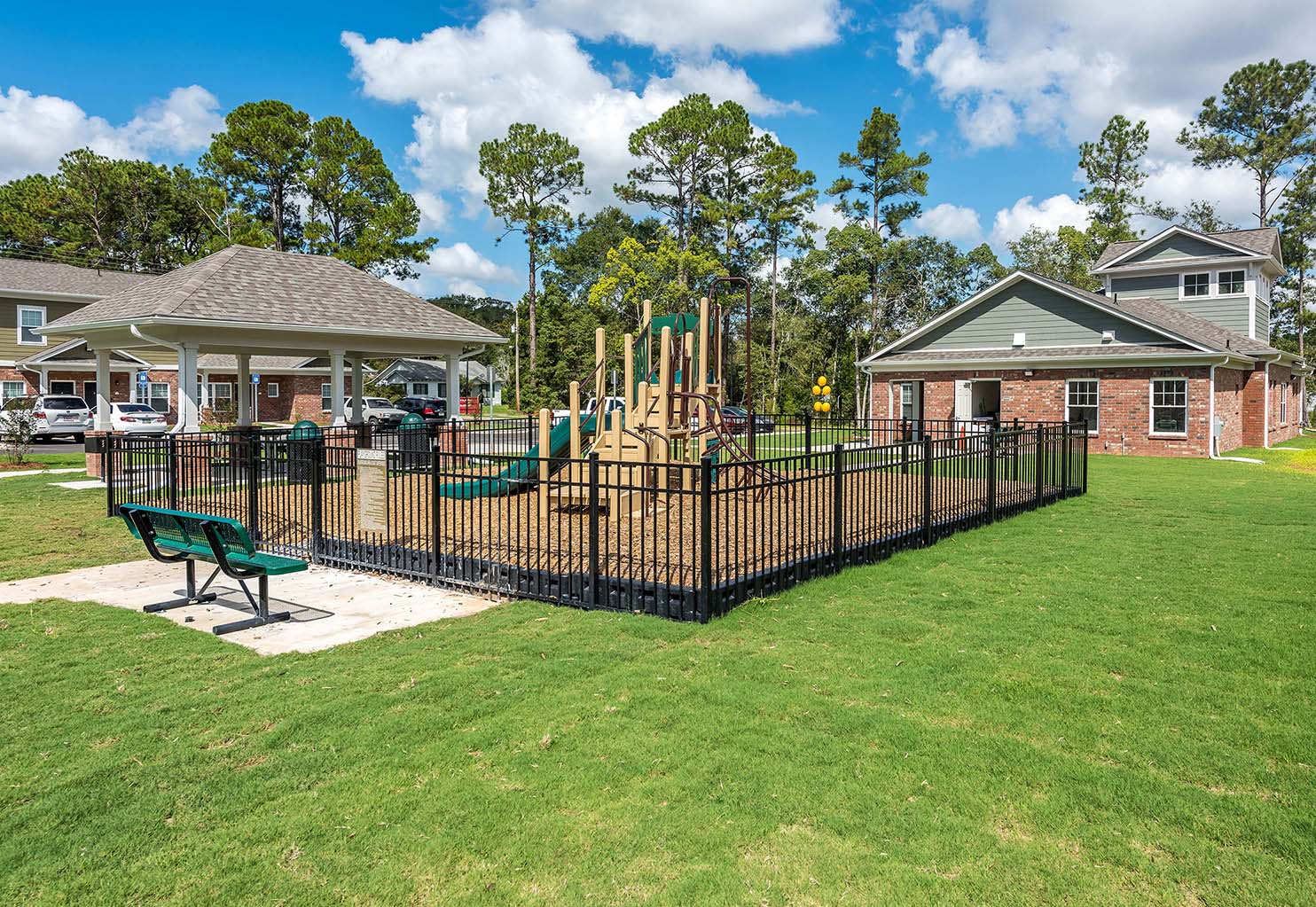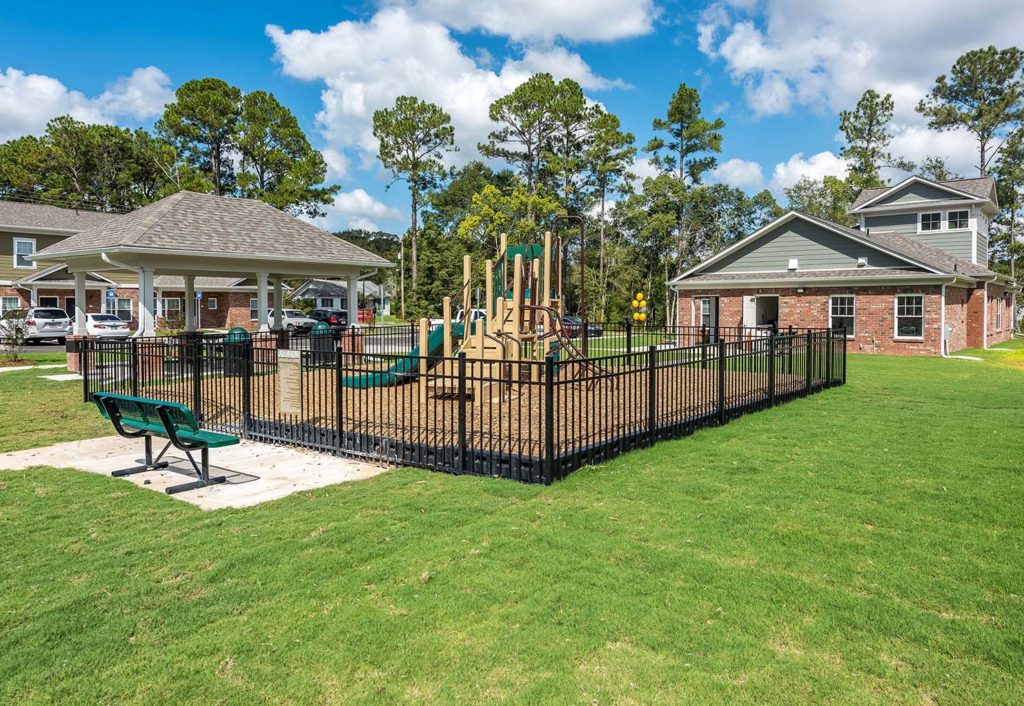 Daisey Lee Thrower-Moore regularly enjoys play time with her granddaughter at Heritage Pointe's community playground.
Not only does Daisey enjoy the amenities at Heritage Pointe, but she most appreciates the comfort the community brings to her family. "Raising my children, I made sure we were in a safe haven. That's what I like about here. It's peaceful, it's quiet," Daisy said. "Being here is giving us a second chance to feel good about ourselves."
Heritage Pointe offers more than housing. It offers a place to be proud of and a place residents enjoy calling home.