Fairway Construction Participates in OSHA's National Safety Stand-Down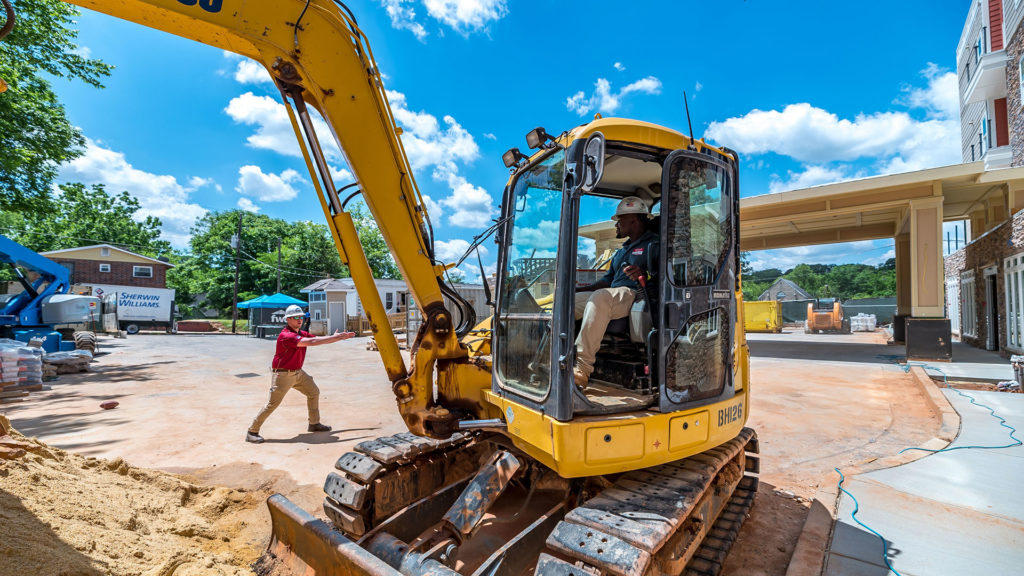 Photo taken at a Fairway Construction job site in 2019.
During the week of September 14 to 18, Fairway Construction participated in the Occupational Safety and Health Administration's annual National Safety Stand-Down to Prevent Falls in Construction. The National Safety Stand-Down works to raise fall hazard awareness across the country in an effort to stop fall fatalities and injuries.
Fairway Construction is committed to providing a safe and healthy workplace for our team, and participating in our first stand-down at all 16 of our job sites was a perfect way to help us achieve this goal!
The site-wide stand-downs focused on fall hazards and reinforcing the importance of fall prevention. Topics discussed included: aerial lifts, fall protection and harnesses, ladders, fall prevention and scaffolds. The information discussed during the stand-downs is also available online to all our team members so they can continue to reference the materials in the future.
Our Fairway Construction team members work together every day to build a culture of safety, and we are very proud of them for adding these stand-downs as an extra safety education measure. To learn more about the National Safety Stand-Down and its goals, visit the following site: www.osha.gov/StopFallsStandDown.