Affordable Historic Renovation Restores Romana Riley Elementary School Building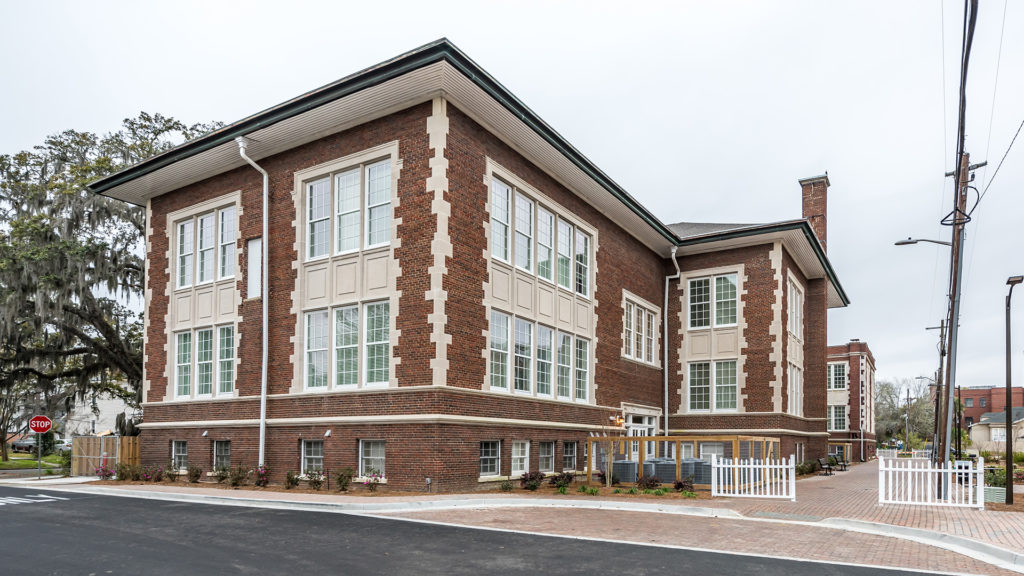 Romana Riley Lofts, an affordable Fairway Management senior community, recently opened in Savannah, Georgia. The new community consists of the historic renovation of the old Romana Riley Elementary School's vacated 110-year-old main building, 90-year-old annex and a newly constructed building.
In total, the new Romana Riley Lofts community has 57 apartment homes as well as multiple community rooms, a community kitchen, business center, fitness center and covered outdoor picnic pavilion. Partners and developers in the creation of this community include WHG-Savannah Tax Credit L.L.C., W.H. Gross Construction Company, Affordable Equity Partners and Fairway Management, Inc.
To learn more about Romana Riley Lofts, feel free to call us 912.236.7997 at or email us at romanariley@fairwaymanagement.com.