2018 Employee Recognition Awards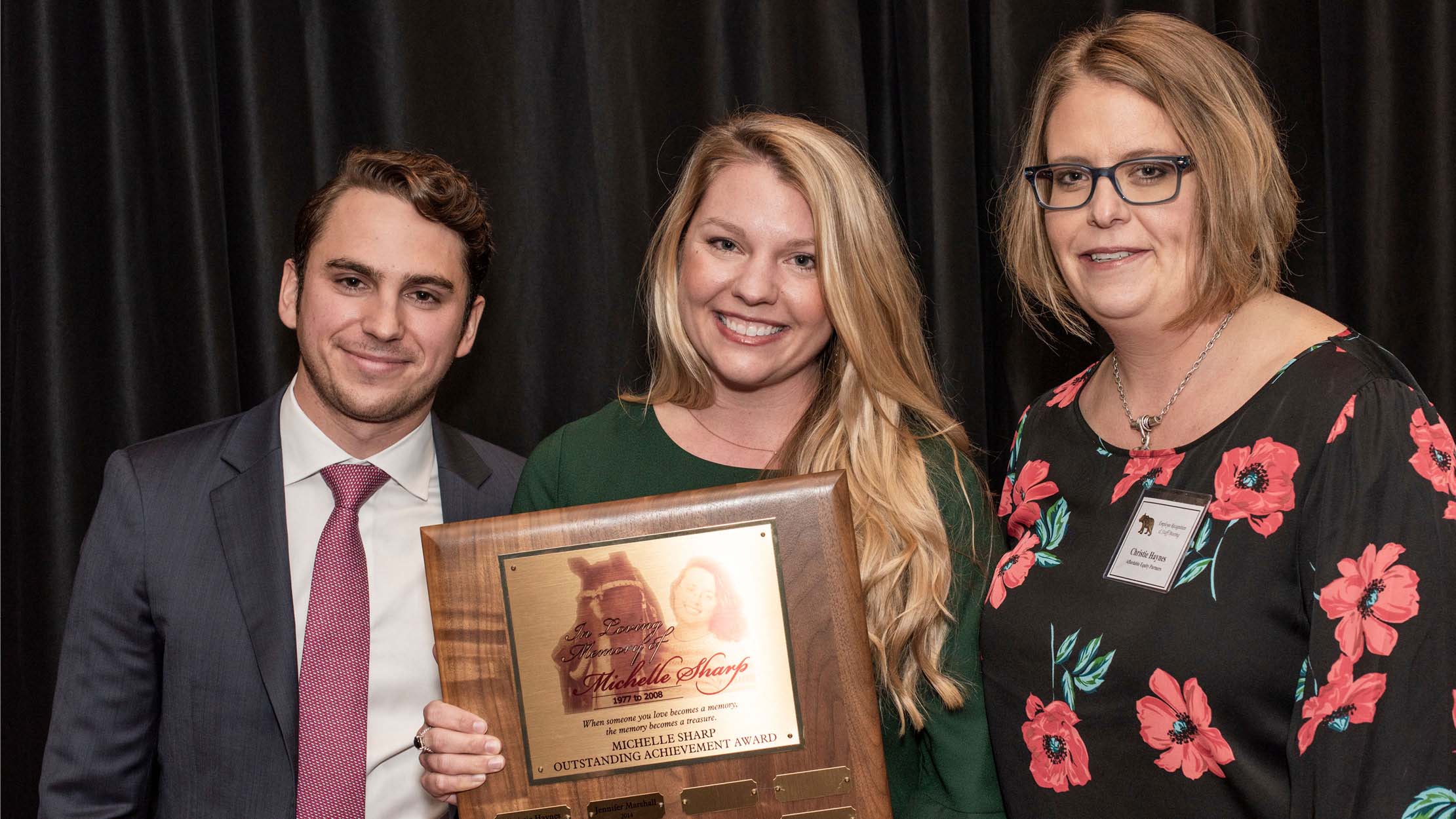 In addition to the service awards presented at JES Holdings' annual employee recognition ceremony, there are five notable awards given out to employees nominated by their peers and management teams.
In honor of Michelle Sharp, a dedicated employee of AEP, The Michelle Sharp Outstanding Achievement Award was created in 2008. This award recognizes a deserving individual, nominated by employees and chosen by directors, who exemplifies strong leadership qualities and dedication. This year's recipient was JES Strategic Marketing Manager Blair Jones.
Each year, the Roger Garner Recognition Award is presented to an outstanding JES Holdings employee, who demonstrates qualities of patience, dignity, kindness and overall dedication to their job. The award was established in honor of Fairway Construction employee Roger Garner in 2011. This year, the award went to FWC Project Superintendent Rusty Waibel.
The Rookie of the Year Award, an award given to an employee who has held their current position for less than 18 months and has made a significant contribution in their current role, was given to AEP Leasing Specialist Mark Adams.
The BEAR Award, given to an employee who has made a significant contribution that has resulted in a positive financial impact, went to JES Dev Co Controller Lance Simons.
Finally, the Sherry Gudde Award was created this year in memory of Sherry Gudde. This award is presented to a Capital Health Management employee who best exemplifies Sherry's outstanding qualities of optimism, compassion, patience and dedication for those in need. This year's recipient was Victoria Nelson, CHM Laundry Specialist.