1764 Public House Groundbreaking Ceremony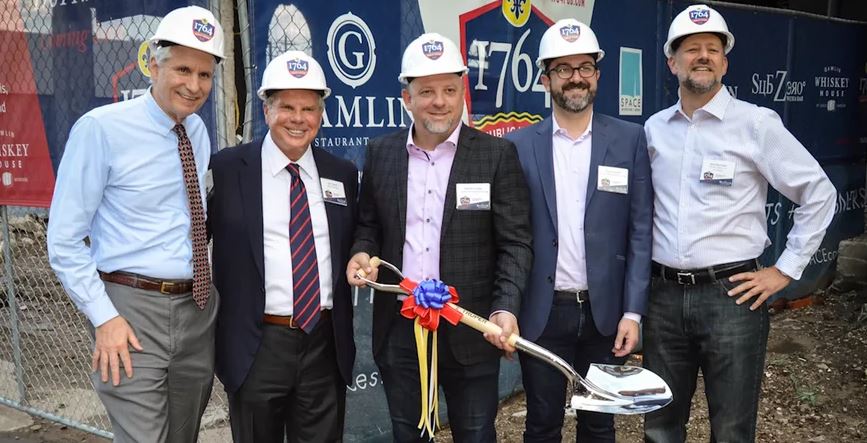 Gamlin Restaurant Group has started construction on their new restaurant, 1764 Public House, at the Residences of Forest Park Hotel. Derek and Lucas Gamlin joined St. Louis Alderman, Joe Roddy and JES Holdings President, Jeffrey E. Smith for a formal groundbreaking ceremony on August 16. Since 1764 Public House will be on the ground floor of The Residences at Forest Park Hotel, Derek and Lucas not only used this opportunity to celebrate the new beginning with local leaders and officials, but also to introduce themselves to the building's residents.
Read the full article here.